Extraordinarily talented in the art of contact juggling, these strolling performers effortlessly manipulate crystal balls that glide, float, dance and levitate surreally around their hands, arms and bodies.
Stunning, spine-tingling, elegant and serene, these Contact Jugglers can appear as either ground level crystal ball jugglers or stilt characters - or both - in the same booking.
We also have many themed characters some of which are explained below.
THE ICE AGES CONTACT JUGGLERS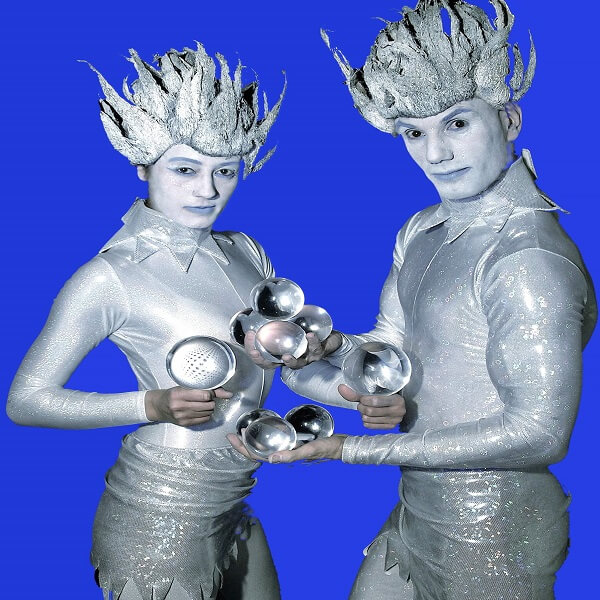 Ice Ages are superb 7ft tall characters who will tower above their audience making them much more visible from a distance.
Superb ice costumes, mesmerising ice crystal ball manipulation, slow motion movement and an amiable interactive style. Also available with their own ambient music from body belts if required.
HUMAN FLOWER CONTACT JUGGLER (SUMMER OR WINTER THEMED)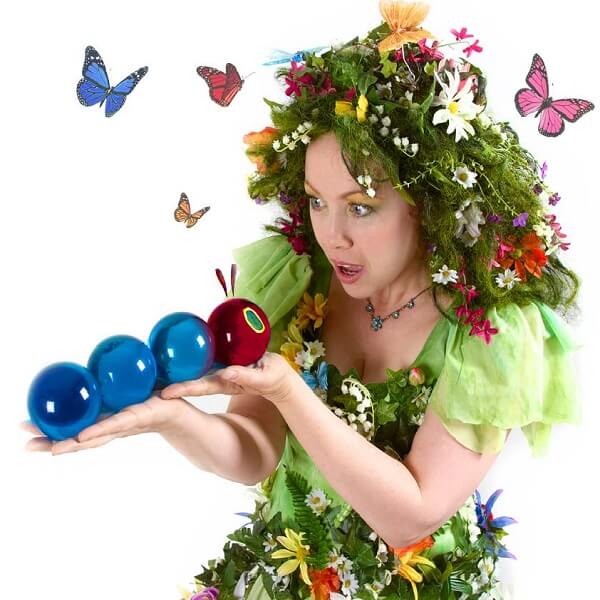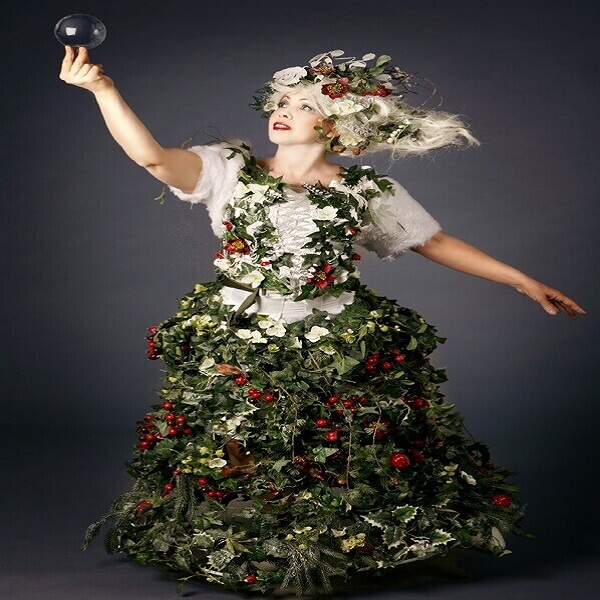 This act will stop you in your tracks and you will stay with her and share a mesmerising moment; a moment in which you'll wake up to the magic of the now and reconnect to the natural world. If you want entertainment that is easy to programme, with no complicated setup but is of the highest artistic quality then this is the entertainment choice for you. The Human Flower will engage and enchant a large crowd in seconds. This highly crafted act slots perfectly into a bigger bill works really well in lots of different situations and require no staging.
JACK FROST CONTACT JUGGLER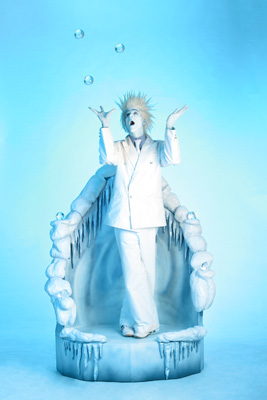 Jack Frost is an eye-catching fellow, frozen in ice. He thaws when audience members least expect it, revealing amazing contact juggling with clear crystal balls. Then suddenly he's frozen again - that is until the next unsuspecting person walks by...
His contact juggling skills have to be seen to be believed, with up to seven balls being deftly manipulated in fluid motion around his body.
STANDARD PERFORMANCE LENGTH:
3 x 30 minute sets within a 3 hour period (longer periods available subject to cost)
GREAT FOR…
Corporate Events
Weddings
Festivals
Private Parties
Christmas Parties
Sporting Events
Theme Parties
Bar and Bat Mitzvahs
Children's Parties
and many more…